What is VoIP?

VoIP (Voice over Internet Protocol) is a method for taking analog audio signals, like the kind you hear when you talk on the phone, and turning them into digital data that can be transmitted over the Internet. It is the state of the art telephony solution today.

Free Demo

Let us Demo a Live ShoreTel System at your office and receive a FREE Guide:

"The Decision Process-Vendor Evaluation and Selection"

A Must Have Before you Purchase!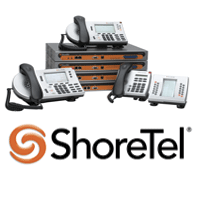 VoIP is transforming the global communications matrix. More and more corporate customers are integrating IP phones and servers, and upgrading their IP networks to support voice applications, interested primarily in the productivity boost and long-term cost savings. This transition is a lot like the move from mainframes and minicomputers to personal computers a generation ago.
Instead of two separate notions of a global network (one for voice calling and one for Internet Protocol), a single converged network is arising, carrying both voice and data with the same networking protocol, IP.

With the convergence of voice and data networking, it only made sense for PCM Networking to introduce VoIP solutions into our service offerings.
The VoIP solutions that we offer help our customers:

· Simplify and improve Business communications
· Handle calls with ease
· Connect employees wherever they go, even when they are many miles from one of
your offices or always mobile
· Support mobility and cost effective telecommuting program
· Boost productivity with advanced call applications
· Easily expands and grow as your business does

PCM Networking researched and tested many IP Telephony systems and partnered with one of highest rated customer satisfaction providers, ShoreTel.

Shoretel is a leading provider of pure IP telephony solutions worldwide and well known for exceptional customer satisfaction. The ShoreTel system is built from the ground up and designed to be the easiest to use, easiest to manage, full-featured IP PBX system on the market today. Learn more about Shoretel and visit their site (microsite).